This week we interviewed Swati Verma, a 25-year old make-up artist based out of Delhi, India. Swati is a make-up graduate of LSBM and now has a glittering global make-up career with clients dotted all over the world. Swati specialises in Asian bridal make-up, and client transformations, making all of her clients feel fabulous! With having built up a following of over 160k on instagram, Swati is a force to be reckoned with. 
Why did you decide to get into make-up artistry as a career choice?
I started out at university studying Medicine. My parents were quite strict about getting a proper education and make-up artist was not really seen as a true profession back then. However, I have always had a great passion for make-up and there was no way I could leave my dream behind. Instead, I left Medical School and started working as an emcee. Apparently, I was good at talking and eventually I got to work with some of the leading brands of the country, hosting over 1000 live shows in total.
As an emcee, being pretty and presentable was an absolute must. I used to do my own make-up for every show, since hiring someone professional was out of the question for my budget. Over time, I got so passionate about this routine that I spent hours in front of the mirror every day, trying and testing different looks, often inspired by iconic artists and celebrities. I even did some practice on my sister, who sometimes had to stay awake all night for my trials and experiments.
Practice makes perfect and eventually people started asking me if I was a make-up artist. My friends, as well as other women, would ask me for advice and beauty hacks. I also received a lot of requests and messages on Instagram, about products and techniques for different looks.
Through Instagram I got more and more attention from people across the globe and I also had my first clients, mainly for bridal looks. At this stage, I decided to take things further by improving my make-up skills with a course at The London School of Beauty & Make-up, which I see as one of the foremost make-up institutes in the world.
Coming back to India after my education I was now able to work full-time with my passion and I also started to post my works on Instagram, carefully tagging and mentioning brands and products that were included, as a help for my followers to create the same looks.
Why did you choose The London School of Beauty & Make-up for your Education?
After searching the internet, and asking my role models for the best education, it was quite obvious for me that The London School of Beauty & Make-up was a perfect match for me. First of all to stay and live in an amazing city like London combined with studying at one of the best schools in Europe, I must say that is was one of my best decisions ever 🙂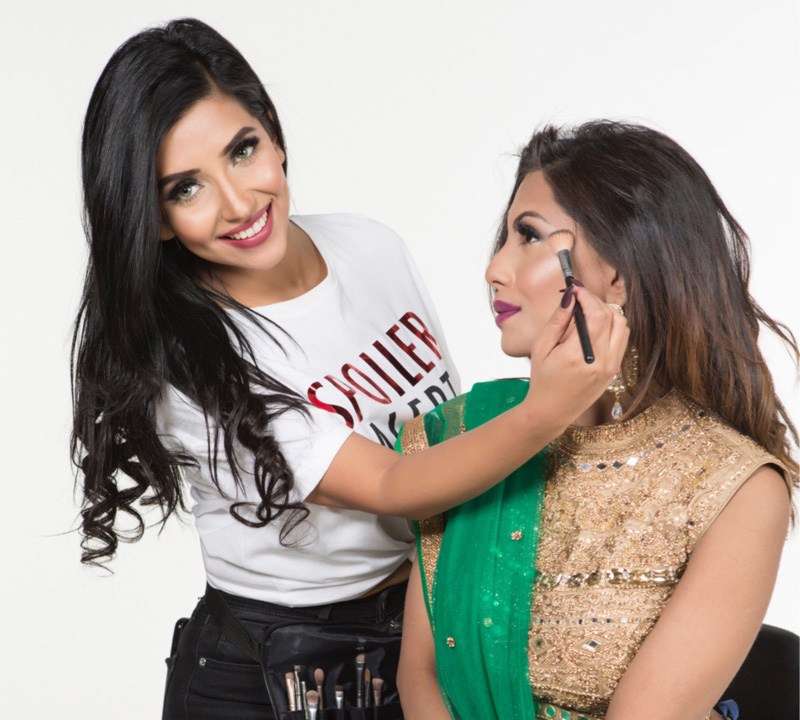 Did you have any prior make-up skills or do any courses before you came to the school?
As a make-up artist it's very important to invest in your talent and be curious about the industry, I did this by attending a lot of master class events of make-up artists that I saw as my guru's in the industry. Today after 7 years I am happy to call them my friends and my fans.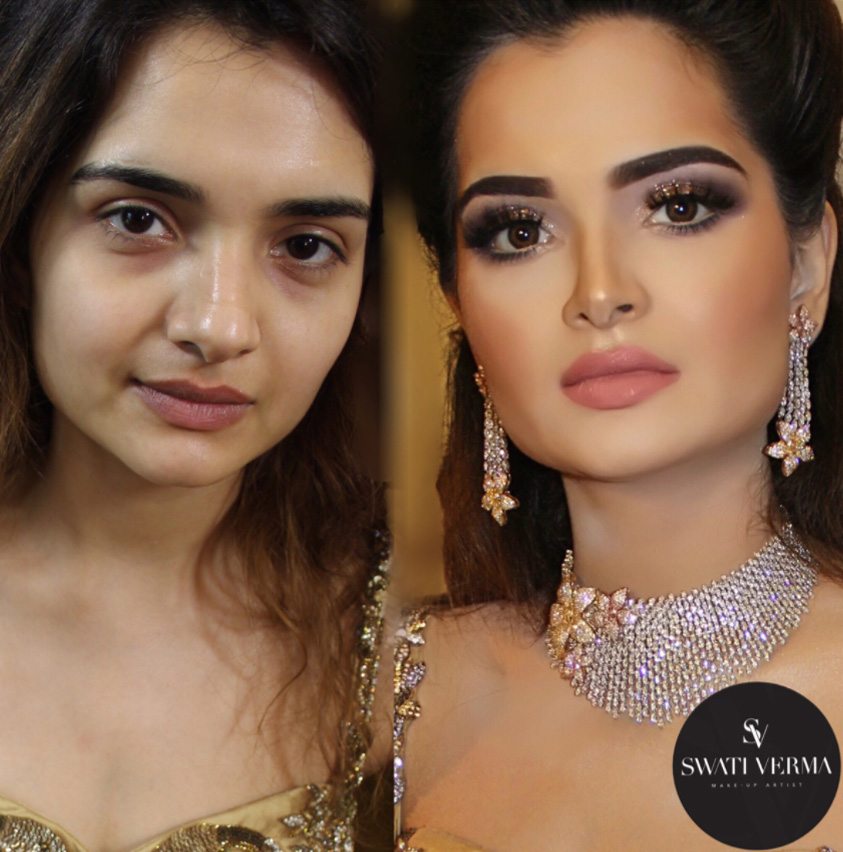 Did you go straight back to India to work, or did you stay and work in the UK for a while?
Yes, that's correct, I went back to India, and after just a few days I did my first few brides in New Delhi, and the rest is history 🙂

How did you first start out in the industry? was it easy or was it tough?
To be honest, if it was easy, everybody would do it. Starting a new profession is never easy, and it takes a lot of time, investment, and patience. But with hard work and consistency, everything is possible.

How did you manage to gain such an incredible following online? Can you share your secret?
My secret sauce to grow online is to combine a truly artistic style combined with providing insights to the best products to enhance your beauty. Also being consistent and keep posting good quality content is another formula to grow your follower base. Now I guess it's not a secret anymore.

What do you enjoy the most about make-up artistry?
The power of makeup! With right make-up products and techniques you can turn into that superwoman you always wanted to be. It's truly amazing what makeup can do to your confidence level and style.
What has been your favorite make-up job so far?

This one is hard since all clients are different and I have honestly enjoyed every make-up since I started. But if I really need to choose one it would be the make-up I did for a client in the USA. It was a perfect combination of a great client and atmosphere, from there I also managed to fit in some travel and went to Mexico which was truly amazing.
What has been your biggest challenge since starting out as a make-up artist?
The biggest challenge for anyone in a new profession would be getting the real clients who believe in your work. I was blessed, since I had a blog and a good following on my social media platform where I used to post videos of my own make-up from long ago, this helped me out quite a lot to kickstart my career.
What advice do you have for the future make-up artists that you inspire so much?
You don't have to be great to start, but you have to start to be great. So start today, and take it step by step. The first step is education and next step is showing your talent. Soon people will notice your work & knock your door.
Swati also holds Masterclass events, so if you would like to attend one, then please sign up to receive notifications regarding the next available dates on her website. You may also be interested in viewing the last masterclass event below. 
Thank you Swati for such an amazing interview and sharing your story with us, and thank you for inspiring so many artists across the world!