Description
MASA CERTIFICATE – In Professional Makeup Artistry and Hairstyling
COURSE DESCRIPTION
During this 4 week course, learners will become competent in the foundation skills of make-up artistry and hairstyling. The course is suitable for those who would like to start their own bridal hair and make-up business or use this course as a stepping stone for the more advanced make-up courses. No previous experience is needed as this course takes you from beginners to intermediate artistry. 
Covering all aspects of the MASA AWARD in Principles of Makeup Design

Extra looks included on the course explore Fashion Editorial makeup, texture, colour and design orientation

5 days hairstyling training broadening your skills and new services to clients

Complete the course with a Professional Photoshoot with PRO model and photographer, image included for your portfolio 

Study this course as either full-time: Monday – Friday or part-time: Mondays - Wednesdays

Taught by industry specialists you will learn the most current industry techniques using our fully stocked professional kit

Benefit from Unlimited work experience opportunities and Free Masterclass events throughout your course and after
PLEASE NOTE
All prices are inclusive of course fees, mandatory course materials, awarding body registration & exam fees.

Only a 25% Deposit is required to secure your place on this course if the course start date is more than 1 calendar month away. Any courses with a start date less than one calendar month away will be required to pay full balance. To discuss payment plan options, please call the administration team on 020 3966 8690.
The minimum age for entry to this course is 18 years – no exceptions.
No previous experience required, although a good general education is essential.
An excellent level of English is required to attend this course, you must be able to speak, read, write and understand English fluently.
International students will be required to gain a 'Standard Visitor Visa'.
2 WEEK MAKE-UP PRINCIPLES
MASA AWARD IN MAKE-UP PRINCIPLES
Make-up Artistry Hygiene – understanding the importance of artist hygiene and professional standards
Make-up Kit & Tools – this covers in detail the make-up, tools, skincare and disposables that you will need to start off a professional kit, and the best ways to pack and transport your kit
Health, Hygiene & Safety – understand how to safely use and store hazardous chemicals
Posture and Positioning – how to position your client, and how to work safely around your client
Client Consultation & Psychology – how to identify and decipher the look your client is requesting
Skin Science & Consultation – different skin types, conditions, and how to prep the skin before make-up application
Contraindications and contra-actions – understand how to recognise these as they may restrict or prevent make-up application
Colour Theory – gain a full understanding of the colour wheel, colour combinations and colour correction
Facial Architecture & Contouring – how to highlight and shade to redefine the structure of the face
Priming, Colour Correction & Camouflage – learn the techniques used to create a flawless base application
Product Performance & Placement – understand how to enhance natural beauty, products to include: foundation, concealer, powder, blusher, eyebrow products, eyeshadows, eyeliners, mascara, lash enhancements and lip products
Bridal Make-up Artistry – consultation, application and other considerations
False Lash Application – strip and cluster
Different Eye Make-up Styles & Techniques
Face Chart Design & Elements of Inspiration
Industry Codes of Conduct and Professional Ethics
1 WEEK SESSION HAIRSTYLING
MASA D100 MODULE CERTIFICATE IN FASHION & MEDIA HAIRSTYLING
Hair Structure & Anatomy- understand the structure of the hair and how to identify condition, density and texture
Client Care, Products & Hygiene – client consultation, product selection and performance, proper sanitisation of tools
Equipment & Tools – the correct use of styling tools and tricks of the trade
Product Training – how to prepare hair with the appropriate products to set the hairstyle
Plaiting and Pleats
Blow Drying Techniques – straight & curly
Roller set and Root Movement Theory
Pin Curling
Different Curling Techniques – heated tools
The Perfect Pony Tail
Twisting and Pinning Hair
Preparation for Putting Hair Up
Understanding Different Hair Lengths and Behaviours
Bridal Hair Styles & Accessories
Various Styles for Dressing Long Hair i.e. Chignon, French Pleat, Classic bun
Back Combing/Brushing
Hair Pins and Accessories – the different use of hair pins and accessories
1 WEEK FASHION MAKE-UP ARTISTRY
MASA D200 MODULE CERTIFICATE IN FASHION, PHOTOGRAPHIC & EDITORIAL MAKE-UP ARTISTRY
Editorial, Fashion & Photographic Make-up Artistry – learn the art of creating dewy skin, adding freckles/gloss, different eye lining and shading techniques, the perfect red lip, high shine lips, metallics, glitter and different mascara application techniques
Product, Performance and Placement – understand how to use specialised products for fashion and beauty editorial
Photographic Lighting Effects – create black and white, colour and contemporary photographic styles
Inspiration & Reference – learn how to think like a designer and effectively research a brief
Male Grooming & Children's Make-up
Location, Backstage, Studio & On-set Protocol – understand what is required of a freelance make-up artist working in the fashion, beauty & media industries. Backstage etiquette and working as a team is also discussed
Runway and Catwalk Workshop
Professional Photographer & Model Studio Shoot to gain a professional portfolio image
SATURDAY STUDENTS
Please note that Students studying this course on a Saturday will have all bank holiday weekends off, this will include the following Saturdays: 3rd April 2021, 1st May 2021, 29th May 2021 and 28th August 2021.
Students will be assessed in the form of two practical examinations, and are required to submit a portfolio of evidence upon completion of the course. You will be allocated 1-month after the course completion date to complete and submit your portfolio.
Upon successful completion of the course, learners will receive the following qualification and unit certificates:
MASA Award in Make-up Principles
MASA D100 Module in Fashion & Media Hairstyling
MASA D200 Module in Fashion, Photographic & Editorial Make-up Artistry
MANDATORY MATERIALS
The following items are mandatory and are included in the total course cost.
| | |
| --- | --- |
| ITEM | PRICE |
| Course Fee | £2,422.50 |
| MASA Award Registration Fee | £60 |
| MASA Face Chart Pad & Colour Wheel | £17.50 |
OPTIONAL MATERIALS
The following items are not included but are highly recommended for this course,
and are available to purchase on the first day of your course.
| | |
| --- | --- |
| ITEM | PRICE |
| MASA Set of 17 Brushes & Brush Belt | £119 |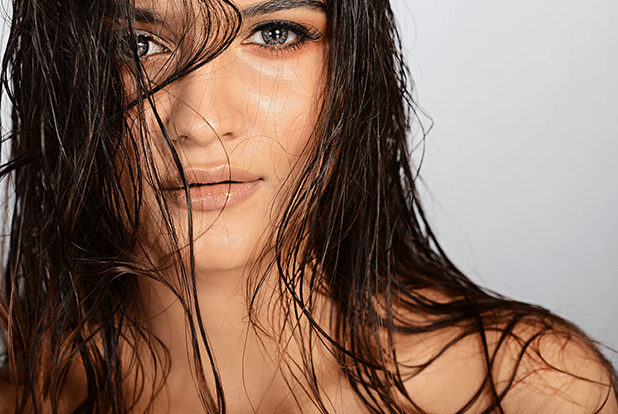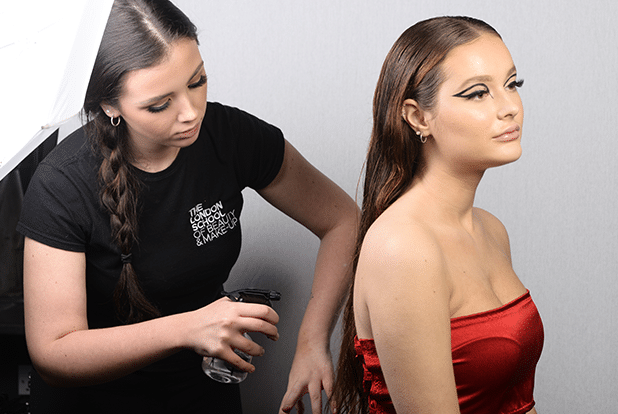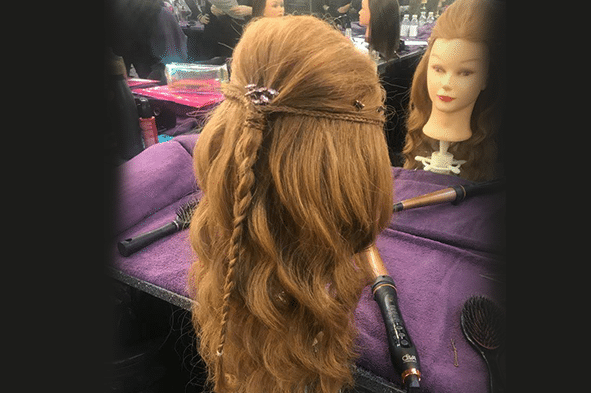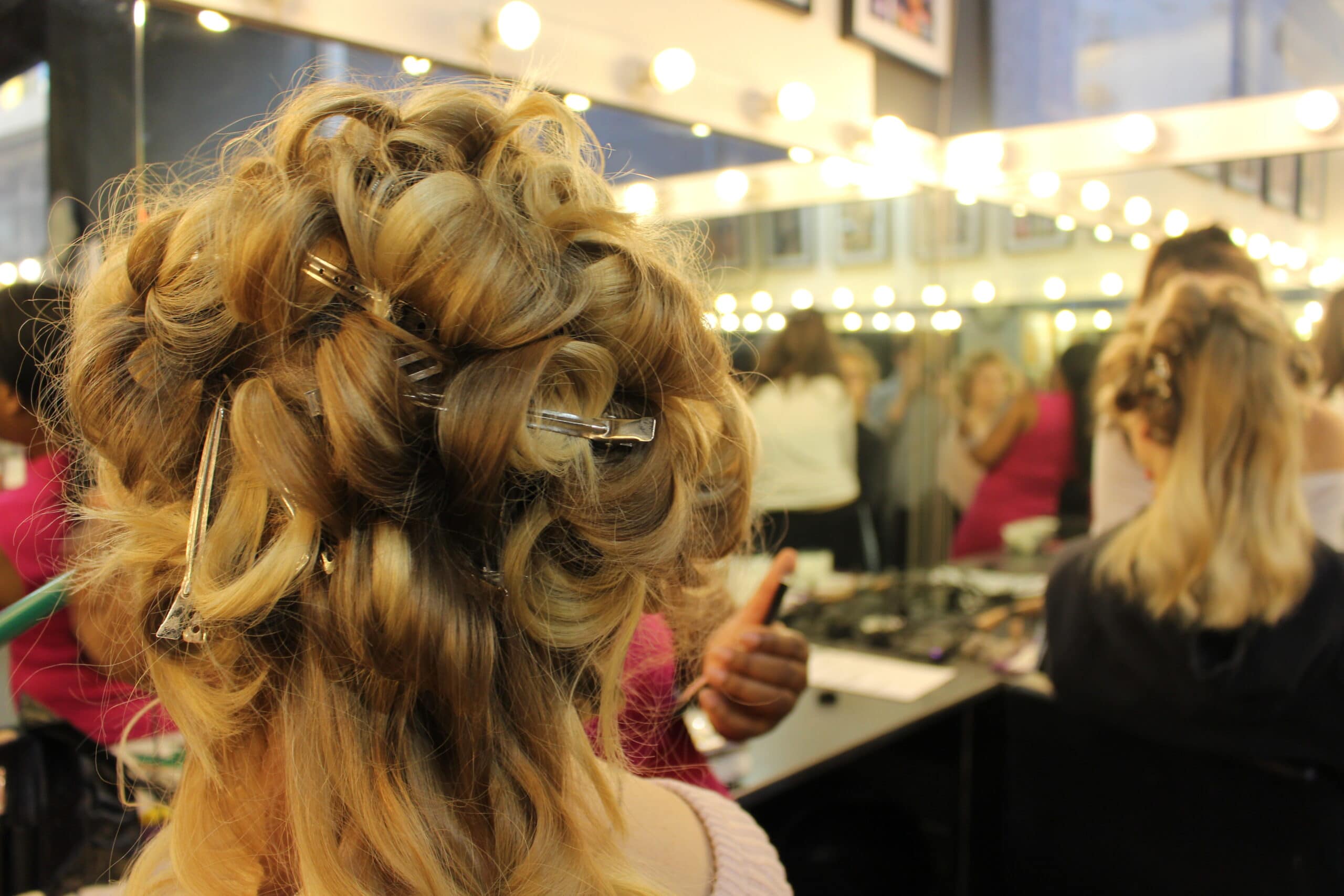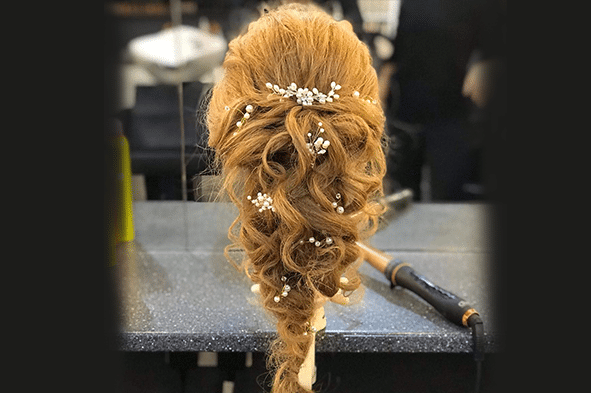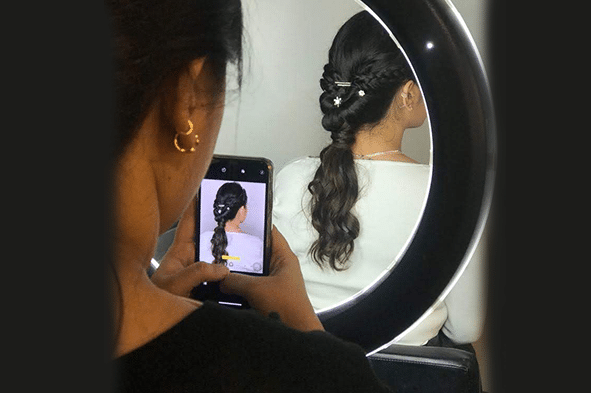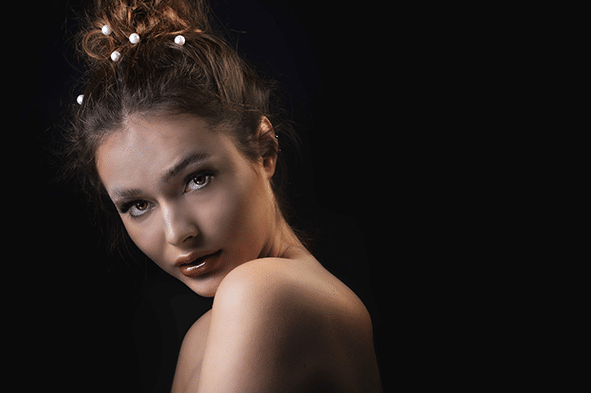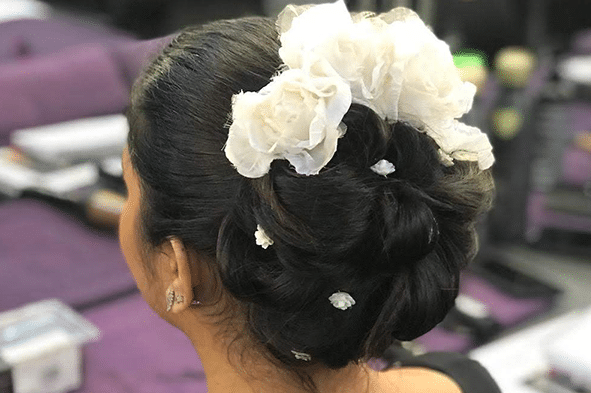 LET'S GET STARTED!
Places are limited, reserve your space on this course today!
Total course price
£2,500
All prices are inclusive of course fees, mandatory course materials, awarding body registration & exam fees.