As Spring approaches, we can look forward to brighter days, fewer layers, and the fresh Spring air. For most people, Spring is the perfect time to declutter their homes and lives however, many of us will often forget to spring clean our beauty and makeup products.
Well, the staff at LSBM is here today to give you some Spring cleaning tips for your beauty and makeup products.
Beauty Spring Cleaning Tip 1: Throwing away Expired Products
We'll remember to throw away expired foods and drinks but often forget that foundation we have had for over 2 years.
"BEAUTY & MAKEUP PRODUCTS EXPIRE!!"
It's time for us to part with those old tubes and replace them with brand new products. With most of us working from home over the last few months, there has been less of a need to wear makeup. It is easy to forget about that mascara we opened before lockdown, which is now probably a breeding ground for bacteria.

Wondering how to work out the expiry dates for your makeup and beauty products? On the back of your product, you should see an opened jar symbol with a number. The number identifies how many months after opening the product, the manufacturer advises using it. After this point, there is a high risk of bacteria growing and, you don't want that on your face! Now you know how to find expired products, time to figure out what belongs in the bin or back in your bag.
Beauty Spring Cleaning Tip 2: Wash your Makeup Brushes
So speaking of bacteria building up, makeup brushes can be another hotspot! Think of all the dirt, oil, and products that have built up on the hairs of your brushes. Experts say that you're supposed to wash your brushes once a week! While we understand that not everyone has the time to do that or even use them frequently enough to warrant that.
Our expert makeup tutors recommend that you take the time to wash your brushes as frequently as you can! We know that many companies would tell you to rush out and buy expensive brush cleaners. You don't need to!

1) Wet your brush bristles with lukewarm water.
2) Use gentle soap and pour it into your palm.
3) Massage the bristles gently into your palm and soap.
4) Rinse out the brush bristles and squeeze out the extra water.
5) Dry out the bristles without a towel and hanging over an edge so that they dry in their correct shape.
And there you have clean makeup brushes to slay that Spring makeup!
Beauty Spring Cleaning Tip 3: Reorganise your Beauty Products
So at this point, you've cleared out all the expired products and cleaned your brushes. You now have a good idea of your inventory which makes reorganising a lot easier. Disinfect your makeup bag/makeup drawers before putting your products back in. Before doing that, use this time to put away your winter products! The heavy-duty creams and intensive hydrating formulas can be stored away, instead of taking up space in your makeup bag. Grab the lighter formulas, bright palettes, and fresh lip colours.
So now, you are all set for Spring! Are you interested in more makeup tips why not find out more about our MASA Courses? Or if transitioning your skincare into the different seasons is more your speed, our facial courses are one of the best in the UK!
Now is the best time to study a laser and IPL treatments course! The Advanced Aesthetics field is growing in popularity each year as technology advances. Client's are looking for long-lasting results with limited downtime.
As a part of advanced aesthetic procedures, you will find Laser and IPL treatments. As of 2020, the laser hair removal industry estimates at £313 Million. Market research accredits this growth to the technological advancements in aesthetic laser. Laser treatments are not only used to treat hair removal but also for skin treatments. These laser treatments can help the skin by resurfacing to reveal the younger and brighter skin underneath. Clients can use laser rejuvenation to treat sunspots, wrinkles, and scars.
It is no surprise in the growth of popularity for pursuing laser and IPL treatments as a career. In this blog, we will talk you through everything you need to know about becoming a laser therapist!
What Are the Benefits of Laser Hair Removal?
The laser hair removal procedure is quick
When the client's assigned treatment course has finished, results are long-lasting.
Not as uncomfortable as waxing!
Laser hair removal doesn't leave ingrown hair or razor bumps like shaving.
Procedures are non-invasive, which ensures little to no down-time.
What Are the Benefits of Laser Skin Rejuvenation?
The clients will see an improvement in skin texture and tone.
Skin resurfacing reverses the effect of long-term sun damage.
After the treatments, the skin is tighter and firmer.
The treatments don't take long at all – clients can even get them done in their lunch breaks!
Again, these treatments are minimally invasive.
Now we've explained why laser treatments are an excellent choice for your clients. We can move on to who can train to become a laser technician.




Who can Complete a Level 4 Laser Hair Removal and IPL Treatments Course?
To qualify to complete our Level 4 Certificate in LASER & IPL Treatments, you must be:
What will You Learn On the Level 4 Laser and IPL Treatments Course?
Students will learn the foundations of laser treatments first to ensure the best understanding.
Core Knowledge of electromagnetic spectrum; photons, and light amplification by stimulated emission of radiation.
The difference between LASER and IPL light therapy. Along with the methods of applications for hair removal and skin rejuvenation treatments.
A recap of the anatomy and physiology taught in Level 3. Please bear in mind Level 3 anatomy and physiology is still a prerequisite.
The next stages will be the preparation for carrying out Laser and IPL Treatments:
Students will learn how to prepare the workspace and client for treatment.
Full consultation procedure – tissue analysis & Fitzpatrick scale. Aftercare advice along with clinical outcome, clinical side effects, and treatment protocol.
Recording and evaluating the treatment. In a way that is compliant with legislation's procedure and local rules.
Only when students know and fully understand the basics will they learn how to carry out treatments.
How Will You be Assessed?
Internal Test Paper – to demonstrate your laser treatments knowledge.
Assignments – Assessing your understanding of each unit.
Demonstrate your knowledge of the essential ranges. Students should complete a minimum of 10 practical treatments.
Student Observations – 6 observations in total, 3 for hair removal and 3 for skin rejuvenation.
Once your assessments have been completed and passed, students are certified:
VTCT Level 4 Certificate in Laser and Intense Pulsed Light Treatments!
How Long Will the Course Take?
At LSBM, to become a Laser Therapist, you will need to dedicate 1 day a week for 6 weeks! Not long at all, for a huge career push-start!
In total, you will be studying for 42 Hours.
Where Can you Work When Qualified?
As earlier mentioned, the demand for laser therapists is growing. Students can rest assured that with their qualifications numerous doors will be open to them! The career opportunities include:
Laser Skin Clinic
Laser Hair Removal Clinic
Medispa
So, we've told you all about our Level 4 Laser and IPL Course. Let's move on to why you should study with us!
Why Study With The London School of Beauty & Make-Up?
The London School of Beauty & Make-Up has been operating for over 25 years. A prestigious learning establishment for beauty and skin treatments. Our students are with us to start their dream profession, so we teach them based on industry standards. LSBM never compromises quality, causing students to choose us as their first choice for beauty, skin, and makeup knowledge.
Class sizes are always kept small, with a maximum of six students in a class. Limited class sizes provide each student with sufficient one-on-one time with their tutors and school equipment.
mattering
The most mattering element of studying a hands-on course is the tutors! These tutors are the first point of contact for students, therefore they should be experienced. Tutors at LSBM hold the required knowledge and experience to deliver their courses.
We thought, in this blog, we should also introduce you to one of our Laser tutors. Ellie Toniva. As prospective students, we understand that you'd have questions as to who'd be teaching you. We've taken it upon ourselves to ask them for you, introducing you to one of our most experienced tutors!

Meet Ellie – LSBM's Laser and IPL treatments course Tutor
Ellie first joined LSBM as a Saturday lecturer before joining the team full-time and is now a freelance lecturer. Ellie has worked in many prestigious hotels and spas throughout the UK, resulting in exceptional client care and standards.
Q: What courses do you teach at The London School of Beauty & Make-Up?
A: I teach Level 4 Laser and IPL treatments. I also teach Levels 2 and 3 and CIBTAC/CIDESCO, as and when I'm needed.
Why did you become a laser tutor?
A: Well, I teach beauty widely but, my passion is advanced aesthetics such as laser treatments. It made sense to take my passion and teach others with it.
Q: How long have you been teaching?
A: I've been teaching for over 10 years now!
Q: What is your favourite part of being a tutor?
A: I most enjoy sharing my experiences and inspiring the next generation of laser therapists.
Q: Before you became a laser tutor, what did you do?
A: I was a Beauty therapist before I became a laser tutor. This experience allowed me to gain valuable knowledge and insight into what clients want.
Q: What are the benefits of Laser for the skin?
A: There are many benefits to laser, such as rejuvenating, promoting collagen production, treating acne, and many more conditions.
Q: Who do you recommend laser treatments for?
A: Everyone can benefit as long as they have no medical conditions which contraindicate the treatment
Q: Why did you choose to teach at LSBM?
A: Many years ago, I qualified as a Beauty Therapist at LSBM. It was natural for me to come back. In hopes of giving my students the same high-quality education that was given to me.
Q: Finally, What beauty product could you not live without?
A: That product for me is definitely the La Roche Posay Micellar Water
Are you Interested in Studying with Us?
If so get in contact with our helpful admissions team today. You can give us a call on 020 777 69766 or email admission@beauty-school.co.uk
On the 22nd February 2021, the Prime Minister has announced that schools can resume on the 8th March 2021. With this news, The London School of Beauty & Make-Up will be opening back up our doors and classrooms!
The announcement is delightful news for both staff and students at The London School of Beauty & Make-Up as it hints at a return to normalcy. While we have done our best to move ongoing courses to online learning, nothing compares to having students back in classes.
Classroom adjustments
We want to inform students, returning and new students alike, our classrooms have been adjusted to meet government guidelines. These adjustments are to keep students and staff safe while in the building.
The modification includes practices that have been in place since our reopening in July 2020, with a reduced number of students in practical workspaces and classroom bubbles. All students and staff are required to wear the correct PPE at all times around the building and during lessons.
When completing practical studies, you will have to wear face masks, gloves, and visors, and can not practice without this equipment. Students and staff have to keep their masks on at all times in the building. These changes are in place to ensure that we are not contributing to the spread of the virus.
The beauty industry is one that is underpinned by enforced hygiene, health and safety practices. These high standards in health and safety are taught and practiced throughout all of our beauty and makeup courses. These standards ensure that upon completion, students can enter the beauty and makeup industry with the most up-to-date knowledge of health and hygiene habits within the workplace.
Those that are enrolling onto our VTCT beauty courses will have to complete a prerequisite Covid-19 awareness course. This is the VTCT Level 2 Award in Infection Prevention for Beauty Therapy and Nail Services. The course prepares learners for the reopening of beauty salons and providing treatments safely in a sterile and COVID safe manner. For CIBTAC and CIDESCO courses, students will have to complete the CIDESCO Sanitation and Sterilisation Award.
Course Start Dates
In other news, based on this announcement, we have confirmed all of our start dates based on these guidelines. As always, in these times, dates are subject to change based on government guidelines.
Courses yet to be completed should be receiving communications regarding their continuation date. Please look out for emails, and if it is not urgent, wait for communications to be sent. Currently, our emails are very busy and we may have sent out information before reading your email.
Considering a Course with Us?



Regardless of what career you would like to pursue in the beauty or makeup industry, we have the course for you!
To find out more about why you should consider a career in makeup or beauty, read our previous blog posts!
For any Further Information
If you have any questions or need help with enrolling on any of our courses, do not hesitate to get in contact. Administration staff can be reached at contact@beauty-school.co.uk or you can call us on 020 3026 7453.
Stay safe, and we look forward to seeing you on 8th March 2021 when we fully reopen.
Last week, we announced that we would be launching an online makeup course! You can now learn makeup artistry from your home! Students from all over the globe can take advantage of the prestigious learning environment at LSBM.
Our MASA Courses are renowned worldwide for their thorough scope of teaching makeup artistry. None of that would be possible without our experienced and talented makeup department.
In today's blog, we want to introduce you to our senior makeup lecturer, Jolanta Sewell. We will be talking with her about her passion for makeup and how she started her career.
---
Have you always been interested in makeup?
I studied art and especially, enjoyed sculpture, painting and architecture. I was looking to find a medium that will combine all of these elements. Translating my creativity into another form of art was my goal and, then I had a eureka moment. I was watching a documentary about Makeup Artists on the film set and Makeup designer on fashion shows. I decided to enrol on to Professional Make-up Designer Course for Film, TV, Fashion and Theatre.
I dedicated 12 months to study full-time and completed my course with a distinction in 2001.
The course allowed me to open the door to many avenues of the makeup industry. Eventually, I grew a new passion for education and training students to become makeup artists. I put my knowledge gained during the 20 years as Professional Make- up Designer and Educator.
What kind of gigs have you done as a Makeup Artist?
In the beginning, I worked at a film school and worked on as many short films as I could. Doing so allowed me to make a name for myself in the industry.
After one year of working on short films, I was referred to work and design makeup for feature films! I completed various looks, which included casualty special effects makeup for actors. I was able to work alongside a team to create weeks of makeup whilst shooting, which was a great experience.
I also worked on makeup for music videos, which helped me network and, I thoroughly enjoyed it!
After working for a while, I had the opportunity to move to Japan for one year. This amazing opportunity opened up the fashion photography side of makeup artistry to me. Whilst in Japan, I contacted photographic studios to work with American and Japanese photographers. Shooting mainly lookbook cards for various modelling agencies and editorial pictures.
When I returned to London, I was interested in working on fashion shows. My first opportunity came, it was to take LSBM Pro team to London Fashion Week in 2015. London Fashion Week was a fantastic experience and, my first year as Senior makeup Educator at LSBM.
What is your favourite makeup style and, why?
I enjoy doing beauty photoshoots and Avant-Garde makeup which are very creative. Both styles offer different elements of the brief. These elements can relate to historical makeup, fashion story and photography styles. I love to research, create and execute makeup that offers a strong reference of past or modern concise look.
In today's society, when people can learn makeup on YouTube. Do you think going to school to learn makeup is important?
You can be inspired by youtube creators and their content but the learning process is different. You need to have hands-on experience which working in a group enhances greatly. A school also helps to learn the process of creating instead of copying. Learning about yourself and gaining people skills is another form of makeup artistry that goes along with your practical skills. Possessing natural talent in makeup artistry is rare. Enhanced and developed creativity with guidance combined with the passion you already have will set you apart in the industry. You might surprise yourself by what you can achieve with additional knowledge and determination.
Why did you become a makeup artistry tutor?
It was a natural progression through the makeup artistry path that I had chosen many years ago. I was inspired to join makeup artistry as a career by many great teachers. I always knew that I would end up teaching.
What is your favourite part about teaching?
The moment I see my students progressing! Sometimes they aren't even aware that they improved. Their faces light up, like a mini revelation as they now believe in their capability. I can see them translating their skills into a well-established career!
What makeup product could you not live without?
Mascara! It adds a great definition to any look.
---
Why Should You Learn Makeup Artistry?

Jolanta is our senior makeup and hair lecture due to her many years of experience within the industry of makeup. Makeup students at LSBM, are in good hands when they choose us to learn makeup artistry.
At The London School of Beauty & Make-Up, we have been supporting students to learn makeup artistry for over 25 years. We currently offer 3 makeup courses that range from 2 weeks to 10 weeks. Depending on the level you would like to be qualified up to. All of our courses are MASA qualified, which offers students an international qualification.
A two-week foundation course in the basic beauty principles of make-up artistry is ideal for beginners with no previous experience. The course is ideal for those who would like to get a general understanding of makeup artistry to help them decide on their next steps.
Our 4-week course in which learners will become competent in the foundation skills of makeup artistry and hairstyling. The course will explore hairstyling for 5 days, suitable for those that want to offer a range of skills to their clients.
Students on the MASA Certificate will have access to one Professional Photoshoot with a PRO model and photographer.
The ultimate beginners to advanced qualified makeup course will cover all aspects of makeup artistry across various industries. Ideal for anyone wanting to learn makeup artistry comprehensively. Those that complete the course, have access to 2 photoshoots with a professional fashion photographer and agency model.
If you are ready to learn makeup artistry, give us a ring on 02030267453.
Here at The London School of Beauty & Make-Up, we always receive enquiries about online makeup courses!
Well, after many months of careful planning and preparation, we will be launching our very own online makeup course! A course that has been carefully created to teach beginners everything makeup.
The London School of Beauty & Make-Up has been operating for more than 25 years. In that time we've had students from all over the globe study with us.
We offer students a prestigious learning experience and are recognised worldwide for it. LSBM is one of the best makeup schools globally, acknowledged for our thorough and high-quality training. LSBM is well known for our MASA Courses. This course has birthed many makeup artists who have gone into film, bridal, SFX and fashion makeup artistry.
None of this thorough and extensive training would have been possible without our talented and professional makeup tutors. Our tutors are all experienced makeup artists that have been working in the industry for many years. They are keen to impart their knowledge with students and assist them in every step of their makeup artistry journey.
We have created an online makeup course that doesn't jeopardise our prestigious training standards. Therefore, we are thrilled to announce the launch of our first online makeup course. "The Foundations of Makeup Application"
This course is the perfect introduction to the world of makeup, including learning application to theoretical understanding. Students will learn a wide range of topics. Specifically designed for beginners, our well-rounded course will teach you everything you need to know to start your makeup artistry journey.
The online makeup course will cover:
The Foundations of Theory
Complexion
Face
Eyes Shape and Brows
Lips
Lashes
Each element of the face will be broken down into single elements to master application. Students will have to then bring together what they have learnt about the different features to create 5 makeup looks. The execution of these 5 looks will be used to assess students.
The course will incorporate video tutorials alongside textbooks that will help for a better understanding of the theory.
The videos will have our experienced tutors demonstrating makeup looks and techniques on a model for you to follow along in your own time.
What Are the Benefits of an Online Makeup Course?
Are you an international student? No Problem
With an online course, you can study from anywhere in the world! Perfect for those that want a qualification from a school abroad but can't come to the UK. It may be because of visa, financial or previous commitment issues.
Students will get certified from The London School of Beauty & Make-Up without leaving their homes. This certificate will help open doors in the makeup industry.
Whether your passion is; bridal, editorial, glam or even SFX, a foundation course in makeup application will guide you.

Do you want to study at your own pace? No problem
Online courses are also perfect for those who work full-time or part-time but want to learn a new skill. Whether it's picking up your laptop on your lunch breaks or in the evenings to learn the theory. Then, practising the makeup looks on the weekend. You can decide the schedule that works best for you.
Students completing online courses can also work at their own pace. Studies have proven that everyone learns differently. Some work better with a more relaxed approach whilst others do better with more intensive studying. With an online makeup course, you can choose the method that works best for you!
How will I Be Assessed?
Students will be assessed on their theoretical knowledge with quizzes that will have 10 questions to measure how much you have learned.
To assess your practical skills in makeup application, students will have to complete 5 looks.
Will I Gain A Qualification?
Students enrolled on the course, upon successful completion, will receive a London School of Beauty & Make-Up certificate. This certificate will prove that you have completed extensive training in makeup application from a reputable school.
We will shortly be announcing the launch date of our online makeup course, so keep an eye out on our social media and website!
If lockdown has taught us anything, it's the importance of self-care. We've noticed an increase in demand for our beginners facial course.
Why a Beginners Facial Courses?
By undertaking a beginners facial course, you will learn everything about the skin! From the theory of skin to understanding how to analyse and treat different skin types.
There's no such thing as a one-size-fits-all when it comes to facial treatments. Everyone wants a healthy, glow and, knowing what your skin requires will help.
The Different Skin Types Learnt about on a Beginners Facial Course

Dry Skin
If you have dry skin, then you know the difficulties of keeping it moisturised. This skin type is lacking in natural lipids and oils, which leads to dehydration and flaky skin.
Exfoliation is key to removing flaky skin! A facial that incorporates gentle exfoliation will benefit you immensely, with increased circulation and smoother skin. Exfoliate gently though, to not irritate your skin!
Once you've exfoliated, hydrate your skin with essential oils that penetrate deep. Once your facial is complete, say hello to smooth skin.
Oily Skin
If you have oily skin, you probably read the dry skin part and thought I wish. Oily skin produces more oil than needed, which can block pores leading to acne.
A facial that incorporates a chemical exfoliant such as glycolic acid will help penetrate the pores, removing excess oil. Deep cleanse are needed every so often with oily skin but not too often that you strip your skin of natural oils. Stripping your skins of oils will cause you to have oilier skin.
Combination Skin
When you have skin that is both oily and dry, others might think you have it all! In reality, it's harder to treat.
Microdermabrasion facials work great to gently remove excess dirt and oil across the t-zone. Finish the facial off with a hydrating mask to balance the skin's natural PH. By the end, you should have a face that feels smooth and hydrated all around.
Sensitive Skin
People with sensitive skin like to stay away with facials as they can aggravate the skin. However, it doesn't have to be so! You can still enjoy a facial whilst being gentle on the skin. Facial products that have enzymes are a great choice for exfoliation, without irritating the skin. Avoid products that have fragrances, opting for natural and organic ingredients instead!
Mature Skin
Maturer skin types can be all of the above. As skin ages, cell production slows down and, the skin begins to lose elasticity. The lack of elasticity leads to wrinkles and fine lines. Those with mature skin should opt for treatments enriched with antioxidants, vitamins and minerals to brighten the complexion. Vitamin E and collagen are brilliant ingredients for anti-ageing facials and help tighten the skin resulting in younger-looking skin. Those with mature skin may want to concentrate on areas such as the forehead, the eyes and mouth area.
Why not take your skincare to a professional level and join a beginners facial course?
This course is perfect for those that are interested in everything skincare and want to become an expert facialist.
In just 7 weeks, students will learn the basics of facial skincare before moving on to fusing more elaborate treatments. These treatments include electrotherapy facials which incorporate machines that target skin concerns.
On our beginners facial course, you will learn:
Client consultation
Skin analysis
Cleansing, toning and mask application
Extraction and moisturising
The full facial massage routine along
Steam the face and apply hot towels.
Full A&P knowledge
The theory of the machines
How to safely use each machine
How to treat your client for the desired outcome.
When you have learnt the basics, you will learn the following machines:
Microcurrent (non-surgical facelift)
Faradic
High Frequency (direct and indirect)
Vacuum Suction (lymphatic drainage)
Galvanic (desincrustation and Iontophoresis).
This course is taught three days per week, giving you the chance to fit studying around other commitments in your life. If you are an international student, you can study this course on a Standard Visitor Visa.
After the successful completion of the assessments, as a part of the course students will gain work experience at our onsite commercial LSBM Beauty Salon where all treatments will be provided to paying clients in a professional environment.
If you are interested in enrolling today on our beginners facial course, why not get in contact?
The offices at The London School of Beauty and Make-Up are currently open Monday – Friday, 9 am – 5 pm. We can be reached on 020 3966 8690 or emailed at admission@beauty-school.co.uk
A foundation makeup course is a perfect way to learn all the basics needed to master makeup artistry. Foundation makeup courses are designed for students to go from beginners to professional MUA's in a desired timeframe.
What are the benefits of a Foundation Makeup Course?
Learning from an experienced makeup artist.
Being certified will reassure future clients of your skills.
Access to a wide range of high end and professional makeup.
Knowledge on the basics that you will need every day as a makeup artist.
Access to models with different skin types and skin colours.
To find out more about the benefits of a makeup course, read here.
In today's blog, we sit down with our former makeup course student's, Vanshika Dogra. Whilst at The London School of Beauty & Makeup, she studied our Advanced Diploma Makeup Course. Vanshika talks us through her experience at LSBM along with career aspirations.
What course are/were you taking at The London School of Beauty & Make-Up?
The 8 Week Advanced Diploma in Makeup Artistry.
Why did you decide to take the course?
I wanted to get certified as a makeup artist and learn as a professional.
What were you doing before the course?
I had graduated with a bachelors degree in Journalism and Mass Communication. I came from a background of art but, chose to do journalism because I had still not discovered makeup artistry as a career choice .
What are you doing now as a career?
Right now I am a freelance makeup artist as well as a makeup blogger.
What are your aspirations and ambitions for your future career?
Ten years from now I would really like to be a established beauty influencer as well as have my own makeup brand.
Did you find the course useful?
Yes my experience at LSBM and this course specially was great. This course was the perfect balance of learning basics as well as learning the more creative and SFX side too. The course was helpful in understanding how it is to work in the industry from the insights of our instructors who are well know members of the industry.

What were the course instructors like?
The instructors were very helpful and understanding. The working experience of the instructors helped in understanding things better. It was always fun to explore our creativity with help of our instructors. They were always welcoming to new ideas
Would you recommend The London School of Beauty & Make-Up to your friends?
Yes yes I would definitely recommend.
Would you recommend the course you did to your friends & Why?
Yes, because my course was perfect for any person who wants to not only understand basics but, also delve into the creative side as well.
What would you change about the course to make it better or what do you think future students would benefit from?
If the course was extend a little more. Maybe it was divided into more days so that the SFX parts weren't rushed.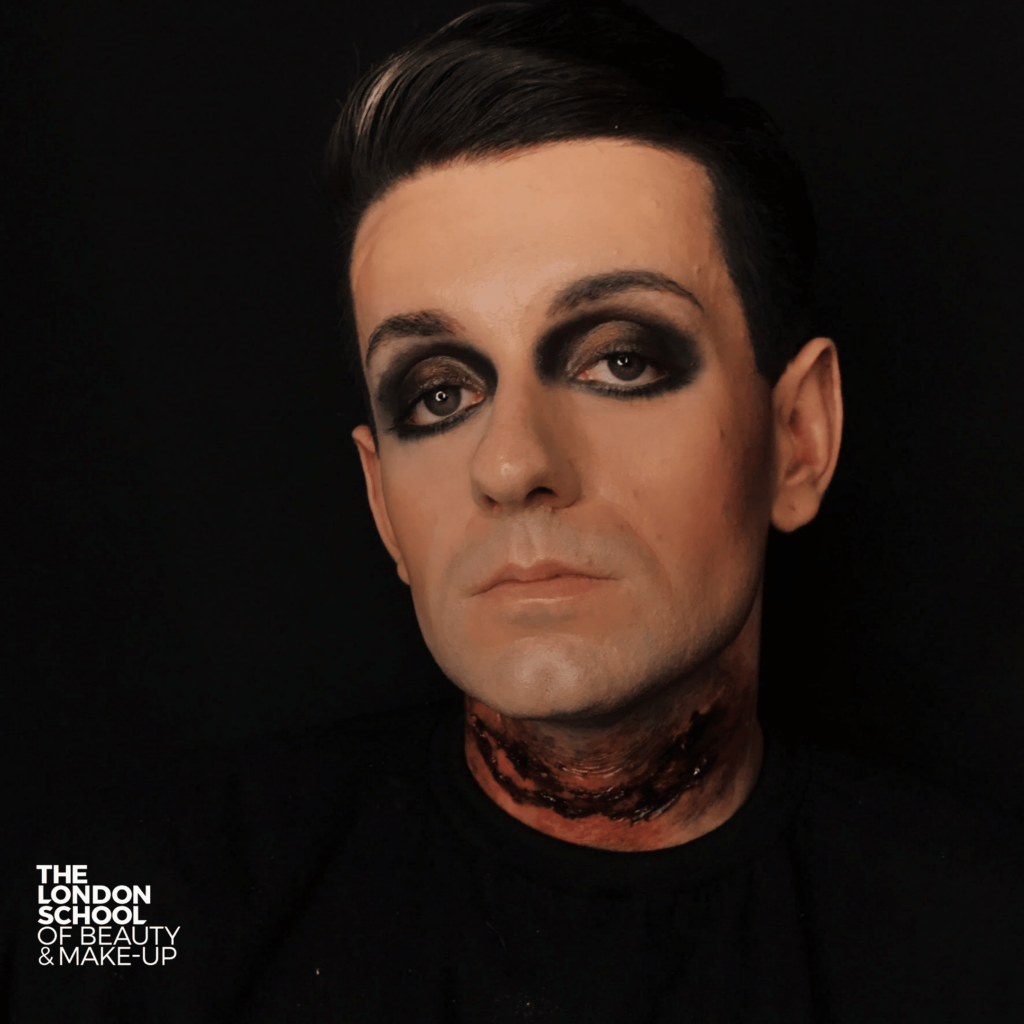 "I loved studying at LSBM that I wouldn't mind staying for longer. "

A striking image created by Vanshika, combining a dark smoky eye with SFX on the model's neck.
As mentioned, Vanshika studied our MASA Advanced Diploma – The Complete Makeup Artistry course, helps students build an advanced portfolio. Based on student feedback, we've altered the course length, now an intensive 10-week complete package.
The London School of Beauty & Make-Up's Foundation Makeup Course
At The London School of Beauty & Make-Up, our MASA Diploma is one of our bestsellers. A fully comprehensive foundation makeup course that will take you from a beginner to fully qualified makeup artist.
The course will cover:
Beauty
Glam
Bridal
Fashion
Editorial
Avant-Garde
Airbrushing
SFX – Our students love this! The perfect time to master your gory skills.
Media makeup
Hairstyling – We've added this so ensure students come out as well-rounded and versatile makeup artists.
Our course is MASA accredited, ensuring that students are to the standards of current industry practices.
The London School of Beauty & Make-Up have been providing high standard makeup education for over 25 years and is one of the leading makeup schools in the UK.
If you are interested in starting your foundation makeup course today, get in touch! Our friendly enrolment staff can be contacted at contact@beauty-school.co.uk or you can give us a call on 020 3966 8690.
"2021 is already looking to be a challenging year for everyone but there is still hope for a better tomorrow."
Happy New Year!
We hope this post finds you well and despite the ongoing situation, remaining positive!
2021 doesn't seem to be going according to plan so far but if 2020 has taught us anything, it's adapting quickly!
To find out more about how LSBM is handling the COVID-19 situation, read here.
Whilst classrooms at The London School of Beauty & Make-Up are closed, our office and teaching staff are working hard behind the scenes. Our office will be open as usual between Monday – Friday & 9am – 5pm.
If you do have any questions or are wanting to book on to a course. Do not hesitate to call us on 020 3026 7453 and, a friendly member of our admin team will help you where they can! For all course enquires please email admission@beauty-school.co.uk
Alternatively you can email us at contact@beauty-school.co.uk for any administration related enquiries.
We are looking forward to opening our classrooms again in mid-February!
The LSBM Team
x



2021 Course Start Dates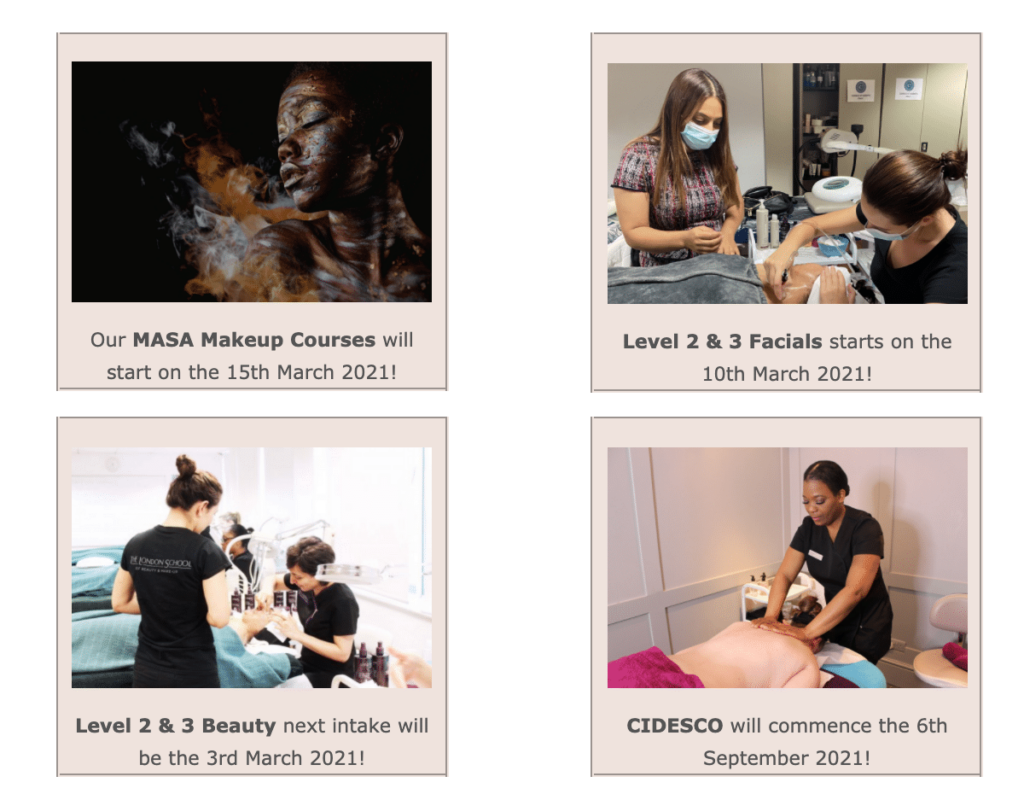 More often than not at The School of Beauty & Make-Up, prospective students will ask us, is a makeup course worth it?
With many free sources out there to learn makeup such as YouTube and Instagram, it is no wonder you might question the need for these courses. Whilst these platforms offer valuable tips and tricks, the formal training that many clients want is missing. Whether it's practising on different skin types or having access to various products and brands, makeup schools offer many irreplaceable benefits.
In this blog post, we hope to highlight the benefits of a makeup school/course.
Read on to find out more about how a makeup course, could benefit you regardless of your experience.
A Makeup Course Offers a Solid Foundation
As with any course you need to learn the basics and a makeup course is no different. Mastering the basics is essential before you can move on to extreme eyeshadow looks and special effects.
These basics are known as the Principles of Makeup, covering necessary knowledge, such as:
Makeup Artistry Hygiene – understanding the importance of hygiene and professional standards.
The Kit & Tools – the tools and products that are needed to start a professional makeup kit.
Health, Hygiene & Safety – understanding how to safely use and store hazardous chemicals.
Skin Science & Consultation – different skin types, conditions, and how to prep the skin before makeup application.
Colour Theory – gain a full understanding of the colour wheel, colour combinations and colour correction.
Priming, Colour Correction & Camouflage – learning the techniques used to create a flawless base application.
Access to Products and Models
Once you've learnt the basics, it is essential to practice on different skin types. Clients can have oily, dry, acne-prone or even combination skin and, not all products will work on their skin type.
When learning how to do makeup with YouTube, you may only have your face or friends for practice. These skin types and even skin colours, may not be an accurate representation of the work you will have to carry out on future clients. Therefore, having access to different models and colleagues will enhance your skills.
Completing a makeup course at a reputable school will also offer you access to well-known brands. Inevitably limiting the amount of money that you spend building your kit as you know the products that work.

The Portfolio
On an advanced makeup course, you are likely to try your hand at different makeup styles. These various looks help students to build an extensive portfolio.
Portfolios are a big part of makeup artistry and securing clients, comparable to how references work. Your portfolio is often a way to judge your quality of work. Potential clients can see previous work that you have completed and decide if you are the right artist for them. Having access to models on your course will also help you present a diversified portfolio.
The Qualification
Similarly to how you would want a doctor with qualifications is the same way clients want a qualified MUA. Clients are more likely to trust you and pay more if they know you have studied your trade.
Some qualifications can even be taken abroad and open you up to new adventures.
Choosing Right Avenue of Makeup Artistry For You
As a makeup artist, there are many routes available:
Bridal
Film/TV
Special Effects
Fashion
Beauty
Glam
Editorial
Avant-Garde
More often than not, before completing a course, students are stuck doing the same styles. A makeup course can encourage you to try new makeup styles that may ignite a newfound passion. You may decide that special effect (SFX) makeup is what you enjoy the most!
Fixing Bad Habits
When practising makeup on yourself, it is easy to pick up bad habits! A makeup course will offer you access to an experienced makeup tutor who can point out these habits.
Fixing these habits early on will help your career, ensuring that you give clients the best service possible.

What Makeup Courses Do We Offer?
Here at The London School of Beauty & Make-Up, we are well known for our prestige makeup courses.
The courses that we offer are all accredited by the Make-Up Art Standards Authority (MASA). Students learn current industry practice and standards from the get-go, separating them from their competition.
LSBM, currently offers students three makeup courses. Depending on what level you would like to qualify to would help you decide the right course. Read on below to find out more.
Our two-week foundation course in the basic beauty principles of make-up artistry is ideal for beginners with no previous experience.
Students will learn all Health and Safety needed and understanding skincare and skin analysis. Looks included on the course are Natural, Glam, Bridal, mastering Smokey eyes and, classic makeup looks.
Upon successful completion of the course, learners will receive the MASA Award in Make-up Principles
Students on this course have the options to study:
Full-time: Monday – Friday (10 am-5 pm) – running for 2 weeks.
Part-time: Saturdays only or Mondays – Wednesdays (9 am-5 pm) – running for 10 weeks.
A 4-week course in which learners will become competent in the foundation skills of makeup artistry and hairstyling.
Students will also learn the contents of the MASA Award, making it also suitable for beginners.
The course will explore hairstyling for 5 days, suitable for those who would like to start a bridal hair and makeup business.
Whilst on the MASA Certificate, students will be able to build their portfolio. Access to one Professional Photoshoot with a PRO model and photographer.
Students on this course have the options to study:
Full-time: Monday – Friday (10 am-5 pm) – running for 4 weeks.
Part-time: Mondays – Wednesdays (9 am-5 pm) – running for 6 weeks.
Upon successful completion of the course, learners will receive the MASA Award in Make-up Principles. MASA Module in Fashion & Media Hairstyling and MASA Module in Fashion, Photographic & Editorial Make-up Artistry.
The ultimate beginners to advanced qualified makeup course will cover all aspects of makeup artistry across various industries. Ideal for anyone wanting to start a career as a Professional Makeup Artist.
The course will cover Beauty, Glam, Bridal, Fashion, Editorial, Avant-Garde, Airbrushing, SFX, Media makeup and hairstyling. Students who complete the MASA Diploma, will finish as well-rounded makeup artists.
Students will have access to 2 photoshoots with a professional fashion photographer and agency model to gain portfolio images.
Upon successful completion, students will gain:
MASA Award in Make-up Principles
MASA Diploma in Fashion & Media Make-up Artistry with Hairstyling
LSBM certificate in Airbrushing
MASA Advanced Diploma in Make-up & Hair Design
All of which will set you apart from your competitors, when building your career as a makeup artist.
All of which will set you apart from your competitors, when building your career as a makeup artist.
Students on this course have the options to study:
Full-time: Monday – Friday (10 am-5 pm) – running for 10 weeks.
Part-time: Mondays – Wednesdays (9 am-5 pm) – running for 15 weeks.
Why Choose The London School of Beauty & Make-Up?
The London School of Beauty & Make-Up, established since 1995, is one of the largest, private educational providers in the UK. We are devoted exclusively to world-class beauty therapy and makeup education. Our Makeup tutors are leading industry experts who have been practising makeup artistry for many years. All are passionate about helping students achieve their dream career and work hard to deliver valuable lessons.
Not only will you learn about the practical element on our makeup course. We understand the importance of learning business skills so that you can start your career immediately.
On our makeup courses, students will learn to hold strong client consultations. Information about starting up your makeup business, tax/insurance, invoicing and marketing are covered.
We have also been recently chosen as one of the best makeup schools in the world, by Varsity.
If you are interested in starting a makeup course at one of the best makeup schools, why not get in touch today. Our helpful admissions team are open Monday – Friday (9am – 5pm) and can be reached on 02077769766.
Alternatively you can email us at admission@beauty-school.co.uk.
Hello,
We hope this post finds you all in good health and looking forward to the holidays!
The LSBM Team would like to congratulate you on making it to the end of a difficult and trying year! 2020 has been hard on everyone, businesses and individuals alike, but we've made it!
We'd firstly like to say thank you, especially to the staff and students that made it possible to get through these unknown times!
As we close our doors for the holidays, we want to look back on the year that we have had, with you. Despite the impact that COVID-19 has had on us all, we at The London School of Beauty & Make-Up have been busy! From new courses to new guidelines and practices, we want to share it all with you.
We hope you all have a lovely holiday and are looking forward to opening our doors back up to returning and new students on the 4th of January 2021!
LSBM Team
x
---
Our 2020 Recap
We have had over 300 students enrolled with us this year, throughout our beauty & makeup courses!
That means despite the pandemic, 300+ of you, have trusted us to help your beauty & makeup careers happen!
---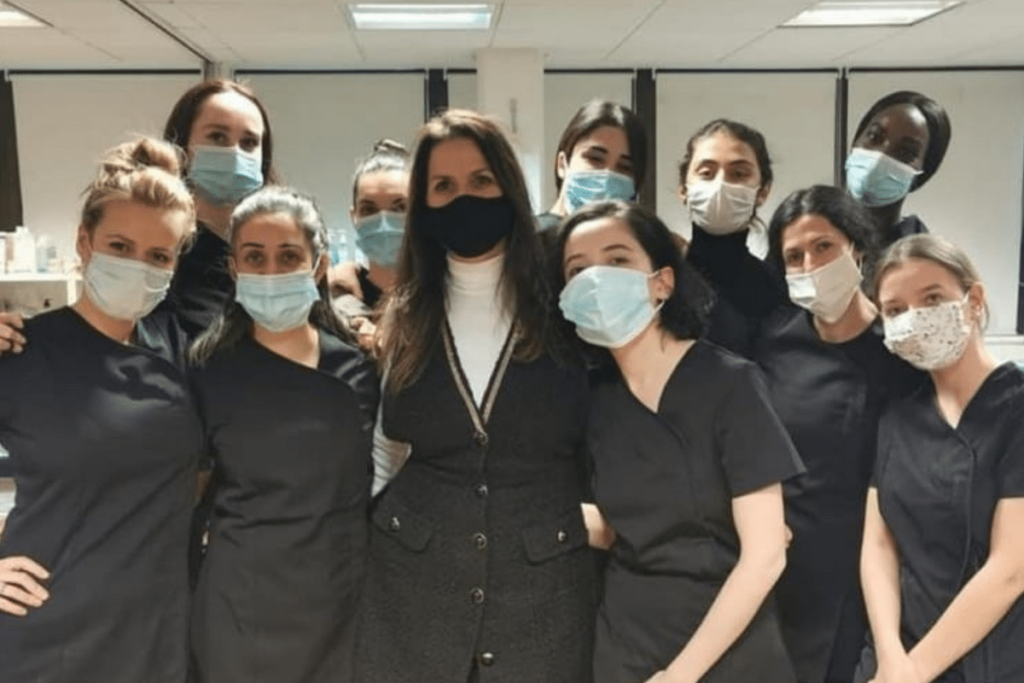 Our most popular course this year was the Level 2 Facial Massage & Skin Care with over 60 students enrolled this year!
The Level 2 Facials is the perfect introduction course to the beauty industry with our next start date the 16th January 2021.
---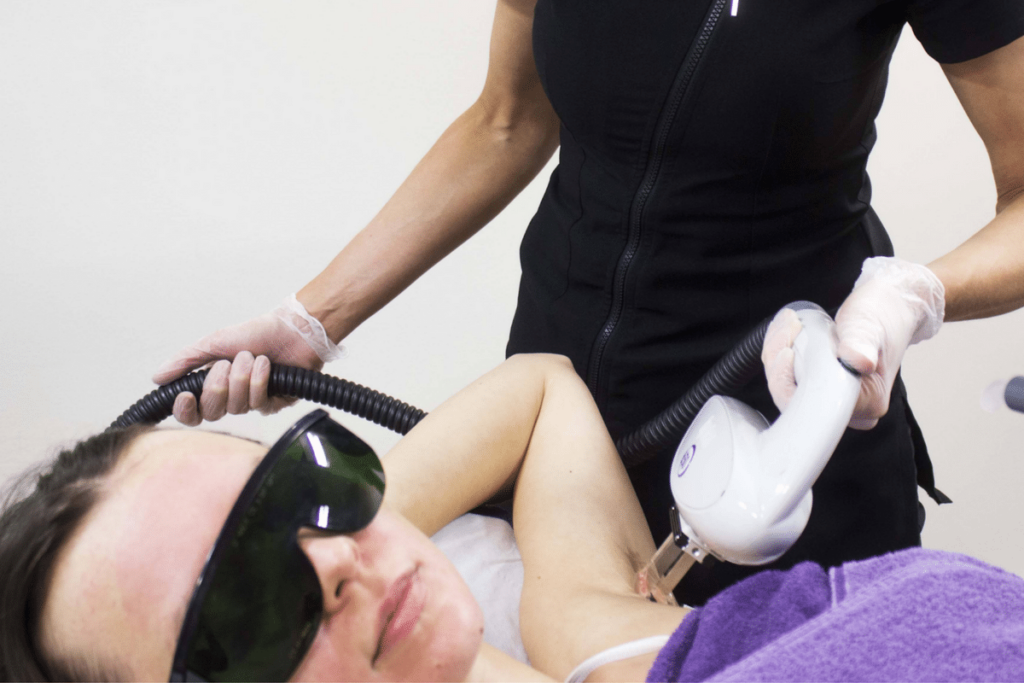 Our 2nd most popular course this year was Level 4 LASER & IPL Treatments. Which is no surprise, as advanced aesthetics grow more popular.
Our next start date is 25th January 2020. Find out more about starting your laser & IPL career here.
---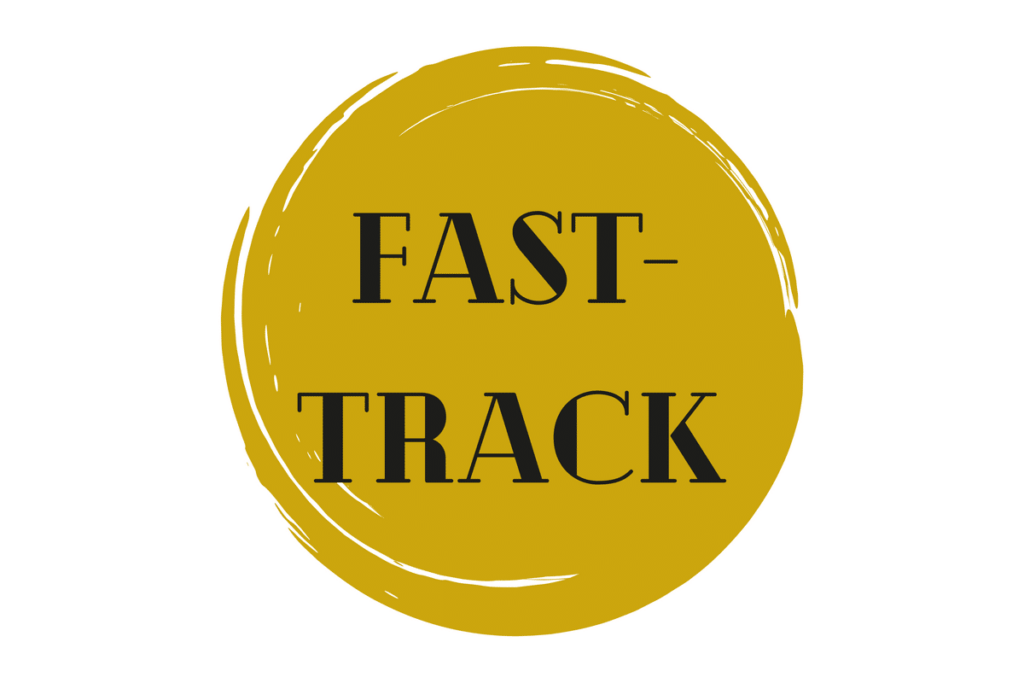 ---
INTRODUCING OUR NEW VTCT LEVEL 2 & 3 COMBINED FACIALS & SKIN CARE COURSE!
This combined VTCT Level 2 & 3 Facials course will complete your studies and get you industry-ready within 7 weeks!
On successful completion you will receive the following qualifications:
VTCT Level 2 Award in Facial Massage and Skincare
VTCT Level 3 in Facial Electrotherapy
VTCT Level 3 Anatomy and Physiology Certificate
Starting on the 10th March 2021!
---
2021 Course Start Dates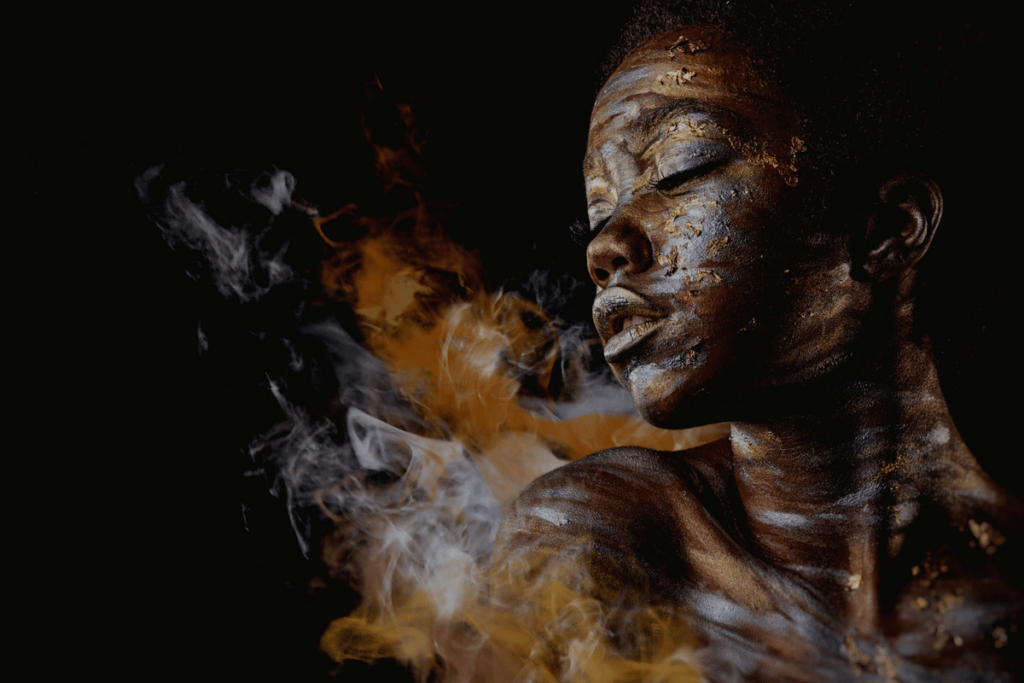 Our MASA Makeup Courses will start on the 4th January 2021!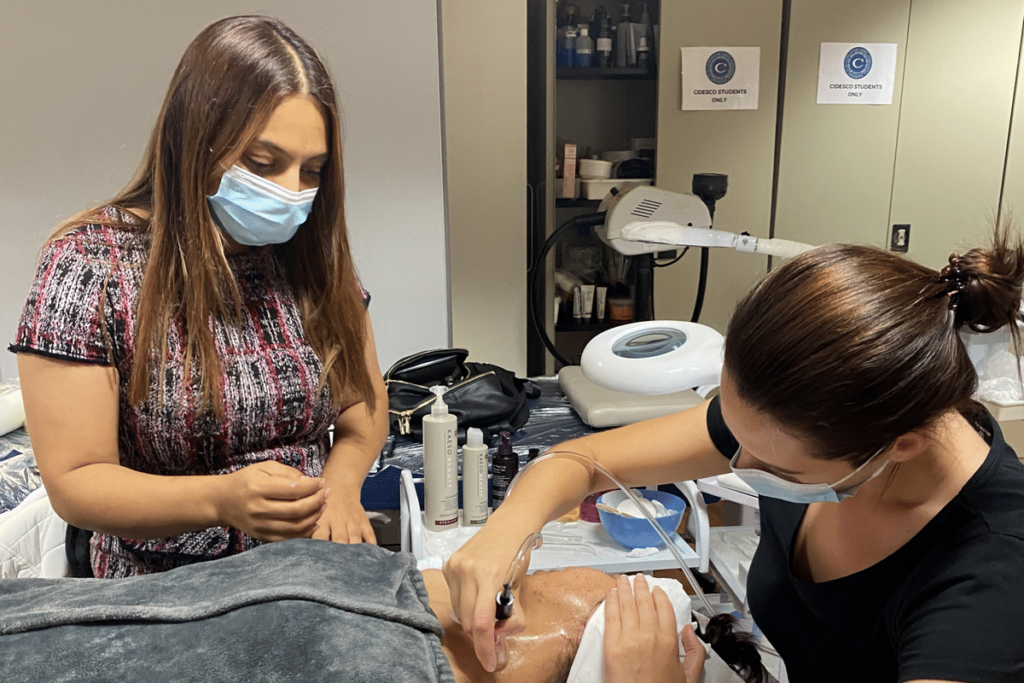 Level 3 Beauty starts on the 1st February 2021!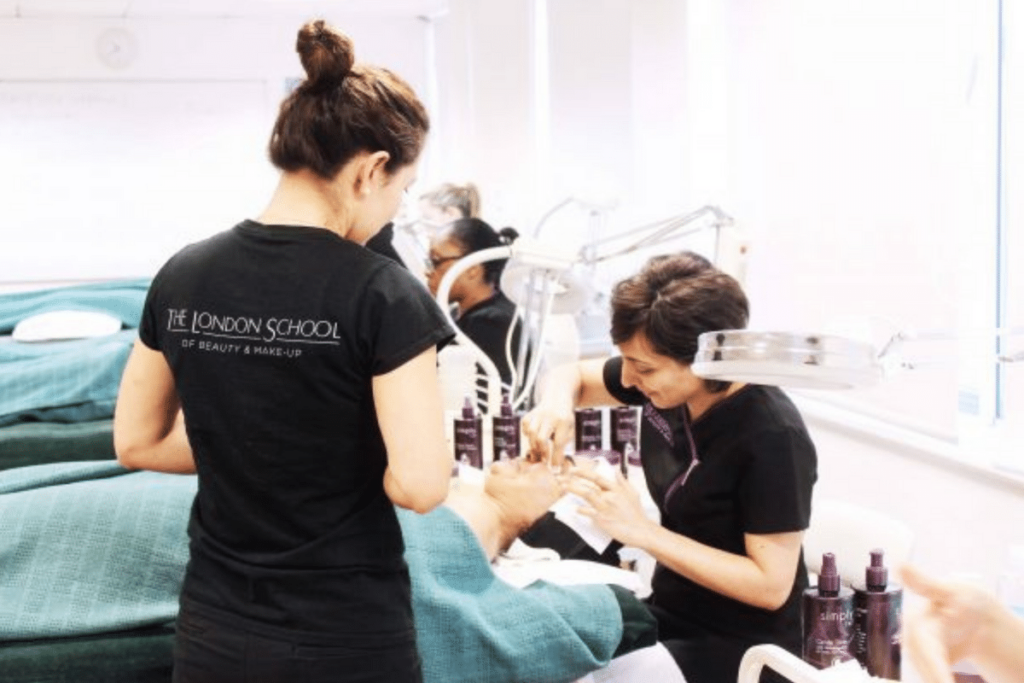 Level 2 Beauty Diploma next intake will be the 25th January 2021!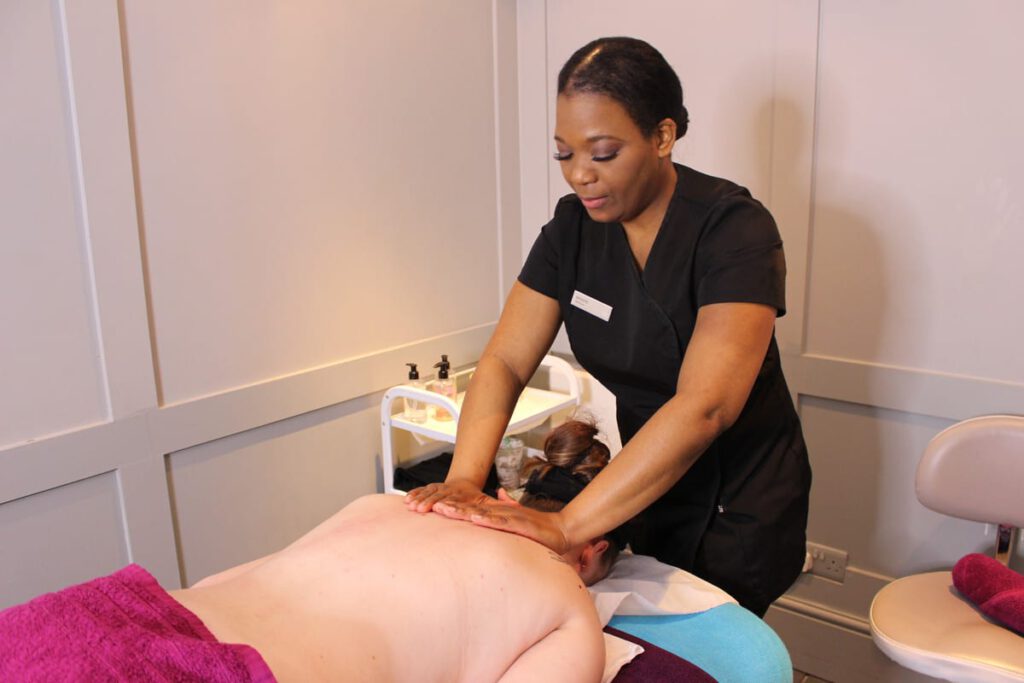 CIDESCO will commence the 6th September 2021!
---
According to current government guidelines we will be opening as usual on the 4th January 2021. However you can check here for any updates!